Stay ahead of your competition
The whole concept of moving from the conventional to digitalisation is a daunting task. Our expertise backed with in-depth knowledge will allow your business to benefit from IT transformation in the most convenient manner. We focus on making your business operations efficient with smart and secure IT functions that provides you a connected experience throughout.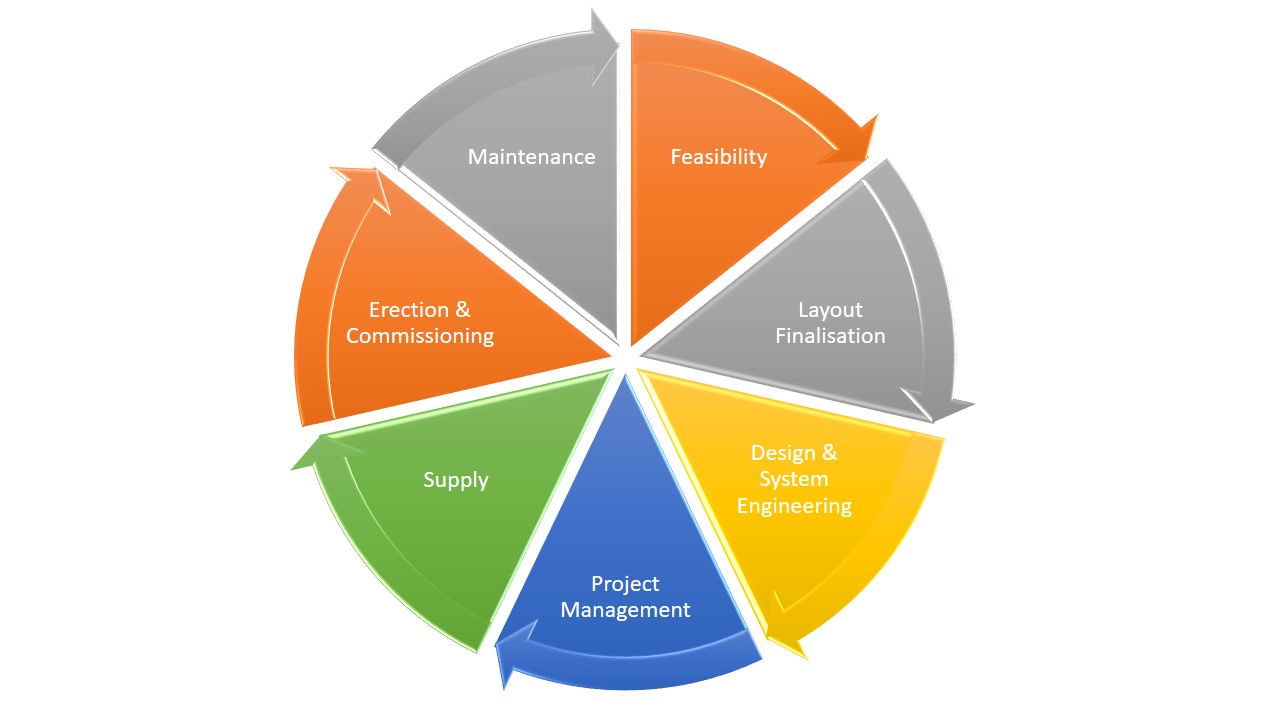 Business Benefits
We manage your project and help you overcome challenges to ensure the transition stays on schedule, on budget and on target. Tunkey is an end-to-end complete assignment.
Client Centric IT Consulting & Management
One Company to Contact. Nothing kills the timeline of your project like having to manage multiple companies.
One Company Invoicing
Design and Deployment in Sync
Discounted Price
Greater Quality
One Company post-sales contract
Vendor Independent Management
Technology Specific certified SME's

Our Project Process
…..failing to plan is, planning to fail.
Project management is the discipline of initiating, planning, executing, controlling, and closing the professional work of a team to achieve specific goals and meet specific success criteria. A project is a temporary endeavor designed to produce a unique product, service or result with a defined beginning and end.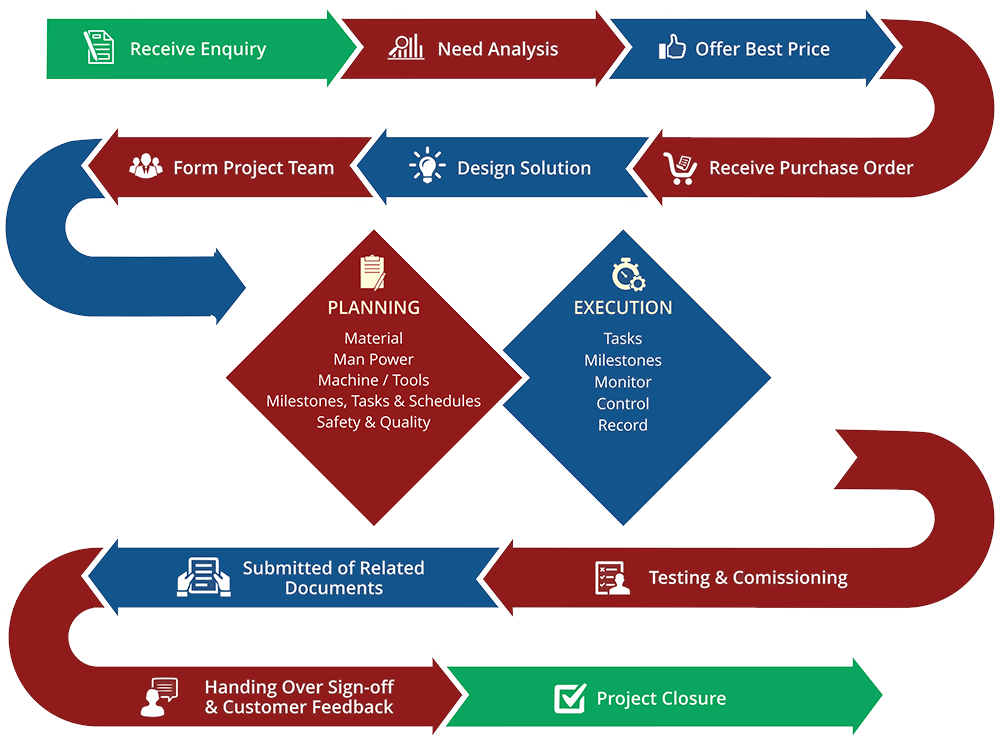 Project Offerings
Data & Telephone Network
WiFi Network
Data Center (Public & Private)
UTM / Firewall
High Speed Internet and Management
End Computers & Mobility Devices
Peripherals & Accessories
Branch Integration
Remote Offices
Work From Home
Work on the Move
CCTV & IP Surveillance
Bio-metric & Access Control
Public Address System
Fire Alarm System
Video Management System
Video Conferencing
Audio Conferencing
High Tech Board & Conference Rooms
Digital Signage Solution
System Software (Operating System etc.,)
Office Software
Business Software (Tally, ERP, CRM)
Service Desk with Ticketing Management
Hosted / Onprem eMail Services
Website & Web Applications
Digital Marketing
Legacy Applications Migrations
Embedded Applications
IoT Applications
Software development – In-sourcing & Integration
FAQ's
What does a turnkey project mean?
A turnkey project is the one that is constructed so that it can be sold to a purchaser as a complete product
2. What are the advantages of a turnkey project?
At Danush, turnkey is an end-to-end assignment
It has many business benefits like great quality, discounted price, one company contact, one company invoicing
3. How does turnkey work?
At Danush, we believe in project management that includes initiating, planning, executing, controlling, and closing the professional work of a team to achieve specific goals.