About Danush
At Danush, we are dedicated to providing top-quality Information Technology solutions that help our clients reach their strategic and business objectives. With a team of highly skilled and experienced professionals, we are able to deliver results that exceed our clients' expectations.
In addition to our technical expertise, we are committed to delivering a high level of service to our clients. We are dedicated to ensuring that our clients receive the best possible support and guidance throughout the course of their engagement with us.
At Danush, we believe that the key to success is a combination of technical expertise, customer service, and a commitment to excellence. We are confident that our team has the skills and experience necessary to help our clients achieve their goals and succeed in today's rapidly-changing IT landscape
Vision
Our vision is to contribute to the success of organizations worldwide by providing exceptional Information Technology solutions and support.
Mission
By Empowering through expert IT advisory and management to medium and large organization World-Wide who believe in adopting IT, Danush Liberates their IT Challenges to create an amazed Secured, Integrated & Proactive IT environment for their excited business success & growth by demonstrating unconditional care to generate abundance of wealth to stakeholders, partners, Employees of Danush & the customer for an engrossing Long Lasting Relationships.
Why Danush ?
Danush's Advantage:
There are several reasons why Danush is a great choice for organizations seeking IT Solutions and Serices. Some of these reasons include:
Deep expertise: Our team has a wealth of knowledge and experience in a variety of IT areas, including software development, data management, and cybersecurity. This allows us to provide relevant and effective solutions that meet the needs of our clients.
Objectivity: As an objective third party, we are able to provide unbiased guidance and recommendations that are in the best interests of our clients. We are not tied to any specific vendor or technology, so we can offer impartial advice based on the specific needs and goals of our clients.
Knowledge Transfer: We believe that knowledge transfer is a key aspect of any engagement. As such, we strive to ensure that our clients have a thorough understanding of the solutions we provide and are able to maintain and manage them effectively on their own.
Dependability: Our clients can count on us to be reliable and responsive to their needs. We are committed to providing timely and professional support, ensuring that our clients have the resources and guidance they need to succeed.
Partnership with Customers
Our clients represent a cross-section of all industries and rely on us for many different IT projects, solutions & services. Clients requirements, though, are the same: technology must support your business and operate reliably. We provide strategic direction to many customers and deliver superior, long-term solutions that best match your future business needs and existing infrastructure.
Committed to Your Success
Danush's consultants and thought leaders are committed to solving your business challenges with innovative technology and excellent service. We provide strategic guidance and on-going support to some of the fastest growing organizations and help them become more agile, cost effective and competitive, using the latest technologies that deliver on your business objectives.
Danush's Partner Ecosystem
We work with dozens of partners to deliver superior service, advanced technical expertise and proven business solutions to our clients. Our partner network includes Redhat, Microsoft, Cisco, VMWARE, Autotask, Kaseya, HP, IBM, Aruba, D-Link, Sophos, Soti, Honeywell, GST, Citrix, and more.
Our Engagement Model
Client engagement model serves as a basis for future client-vendor relationships. It's a framework a company chooses to manage their customers that serves as a basis of their future collaboration between a client and a vendor that ensures the level of control, responsibility or flexibility.
Just like there's no such thing as a universal client, there's no one way of collaborating. Choosing the appropriate client engagement model is the primary task aimed to align goals around a common outcome and the best suitable pricing model.

As your coach, we will guide you through the transition process and manage the project to ensure that it stays on schedule, within budget, and meets its goals. We will also assist you in overcoming any challenges that may arise along the way

Management Team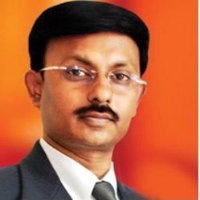 Naveen Kumar KR (Founder CEO)
Our CEO is a seasoned professional with a career spanning over 30 years of experience in the technology industry. He holds an MBA in Finance and a degree in Technology, making him well-equipped to lead our team of experts in delivering top-notch IT solutions to our clients.
In addition to his strong educational background, our CEO is also an ISO27001 Lead Architect and a cyber security expert, making him an invaluable asset in today's increasingly digital world. He has a wealth of knowledge and experience in various IT domains, having worked on technology projects for a wide range of industries.
Our CEO is known for his best processes and project management skills, and he is proficient in IT Service Management with ITIL expertise. He is a leading consultant and technical architect, with a laser-focused career trajectory.
Not only is our CEO an accomplished professional in his field, but he is also a corporate trainer on various technologies, sharing his knowledge and expertise with others. He has a proven track record of success in deploying IT systems and solutions for various industries, and we are confident in his ability to lead our company to even greater heights.